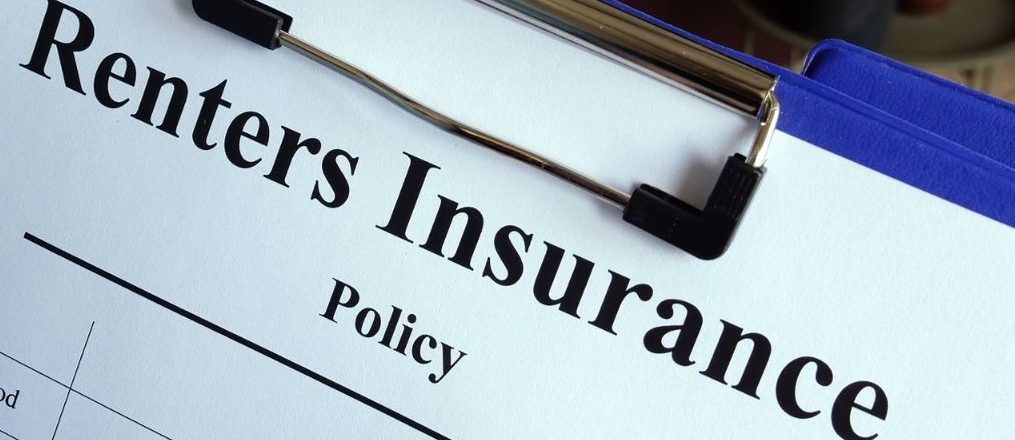 If you rent a house or apartment and experience a fire or other disaster, your landlord's insurance will only cover the costs of repairing the building. To financially protect yourself you will need to buy renters, here are our top 8 choices.
Related Topics (ads)
Erie –Average monthly cost $37
Erie Insurance has a stellar reputation that is built upon several factors: affordable rates, excellent customer satisfaction and an easy-to-navigate claims service. Erie offers significant discounts on bundles, additional living expenses if you need to find a temporary place to live and the option for extra coverage for things like identity recovery and your more expensive personal items.
Unfortunately, Erie only offers renters insurance in roughly a fifth of the U.S. but can be an excellent choice if you live in one of the areas it services. States covered are Illinois, Indiana, Kentucky, Maryland, New York, North Carolina, Ohio, Pennsylvania, Tennessee, Virginia, West Virginia and Wisconsin. Erie also offers coverage in Washington, D.C.
Related Topics (ads)
MetLife- Average monthly cost $38
Renters like MetLife (now a part of the Farmers Insurance Group) because it offers excellent customer service that can help you tailor your renters policy to your needs, including the option to insure expensive luxury items. Somewhat rare in the industry, MetLife's renters insurance policies automatically come with identity protection in many states.
MetLife's renters insurance also protects against a wide array of natural disasters, including tornadoes, hail and fire, as well as theft and vandalism. Payments and claims can also be made on flexible schedules. Contact a MetLife agent to learn more about your options.
State Farm-Average monthly cost $22
State Farm offers renters insurance coverage in every state throughout the U.S., which makes it a great option for renters in rural areas or areas that other companies underserve. But it's not just State Farm's wide availability that may make it a good option; this company also has exceptional ratings from companies like J.D. Power and AM Best, which could make it a safe bet for your renters policy.
The basic renters insurance policy covers personal property, liability and loss of use, as well as medical expenses or guests' property damage. State Farm also offers discounts for having multiple policies and home alert protection. If the basic policy isn't enough, the provider has additional coverage options for business liability, earthquake damage and identity restoration.
Allstate-Average monthly cost $44
Allstate ranks above-average according to J.D. Power studies for renters insurance customer satisfaction and is one of the largest insurers in the nation. In addition to receiving coverage from a household-name insurer, add-ons for increased limits for items such as business property and additional policies, such as a personal umbrella policy, are available to renters.
For those seeking savings, Allstate offers a great selection of renters insurance discounts that could have a significant impact on your monthly premium. Several of its available discounts range in policy savings from 15-25%. For example, you could save up to 15% for having safety equipment like security alarms installed or save up to 25% if you are retired and at least 55 years old. If you think you might qualify for multiple discounts, Allstate offers a total of 5 that could potentially net significant savings overall.
Liberty Mutual
Similar to Allstate, Liberty Mutual offers a range of valuable discounts for renters, including discounts for being claims-free, having automatic payments set up and buying a Liberty Mutual insurance policy ahead of your current policy's end date. But renters may also be impressed with Liberty Mutual's options for extended coverage.
Liberty Mutual's standard policy provides coverage for the actual cash value of your personal property, but this may not be enough to cover the full cost to replace your items. In these cases, replacement coverage can be added ahead of time so depreciation won't be factored into your claim payout amount. You could also opt for coverage for damage to personal property occurring within 15 days of an earthquake.
American Family-Average monthly cost $54
American Family Insurance is more commonly known for renters insurance but provides many of the traditional and even non-standard coverages a renter may be looking to protect their belongings better. You may also qualify for discounts for fire-protected and burglary-protected rentals, which could bring down your overall policy costs.
American Family renters policies are customizable, with numerous add-on coverage options, including identity theft coverage, travel protection and home-based business coverage, on top of the three traditional coverages: personal property, personal liability and loss of use.
Travelers-Average monthly cost $33
Even without owning the property, many renters like to make their spaces feel like home with home improvements. In addition to standard renters protections for your items and liability, Travelers offers an option to apply up to 10% of your personal property coverage to improvements and alterations, whether they are made by choice or because of a covered loss.
And because you never know when an unexpected loss might affect you, Travelers renters insurance offers over 160 years of insurance experience to help you through your claim. But if you are fortunate enough to go an extended amount of time without making a claim, there is a discount available for being loss-free. Speak to an agent to learn more about the specifications to qualify for this discount.
USAA-Average monthly cost $32
USAA has a stellar reputation among consumers and the insurance industry, and it offers renters insurance policies particularly supportive for those in a military lifestyle, but you can only get coverage from USAA if you are a current or former member of the military or their families.
USAA offers a more robust basic renters insurance policy than many of its competitors. The basic policy includes coverage for personal property, personal liability, medical payments and additional living expenses. Flood insurance is also included in standard USAA renters insurance policies, which is notable considering that flood insurance typically has to be purchased separately. If you are eligible to become a member of USAA, you and your renters insurance policy may be better off for it.
(sources: bankrate.com, nerdwallet.com)