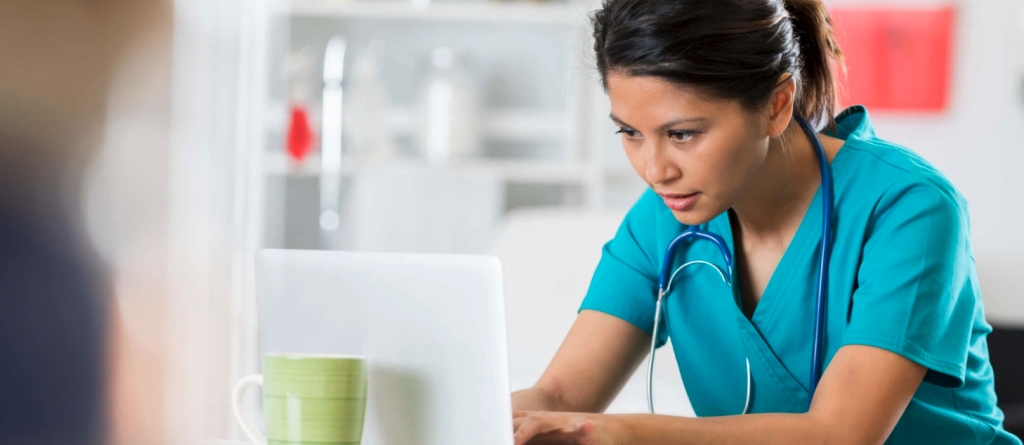 How to choose the best anti-aging wrinkle cream or serum
Please review the following suggestions on how to choose a product that works best for you.
Scan the label: The dermatologists we talked to recommend products that contain the following ingredients:
Retinoids (vitamin A derivatives) promote cell turnover, stimulate collagen production, and help to even out skin tone.
Peptides are another important anti-aging staple that help to repair skin damage.
Antioxidants like vitamins C and E help in the fight against free radicals (unstable molecules that can do major damage to your cells).
Hyaluronic acid, ceramides, shea butter and other hydrators can boost and lock in moisture, which will help reduce the irritating effects of anti-aging ingredients.
Know your skin type: "For those who have oily skin or live in humid climates, a lightweight cream with mattifying properties will prevent skin from becoming weighed down and shiny," says Joel Schlessinger, M.D., Omaha-based board-certified dermatologist and cosmetic surgeon. "On the other hand, if someone has dehydrated skin or lives in a dry, cold area, a rich cream is more appropriate for their regimen."
Factor in sensitivities: If your skin is easily irritated, consider looking for anti-aging creams that contain bakuchiol instead of retinol. "It actually has the same effect as retinol topically, but it's less irritating because it's also an anti-inflammatory agent," says Dr. Ilyas. Other potential irritants to avoid include fragrances, artificial dyes, and even coconut oil or cocoa butter, which can clog pores and cause breakouts.
Look for prime packaging: Ingredients like vitamin C, retinol, and peptides can become unstable and degrade when exposed to air or light, so any products that contain them should be packaged in dark opaque tubes, preferably with air-tight pumps, says Lela Lankerani, D.O., board-certified dermatologist at Westlake Dermatology in Austin, Texas.
But sifting through all of the anti-aging products to find the one that's best for you can be overwhelming. Here, the creams and serums experts recommend most.
Best Overall: Olay Regenerist Micro-Sculpting Cream
This beloved wrinkle cream has been earning rave reviews ever since it hit the market. Its creamy texture belies its price tag, and so do its results. It contains the ultimate anti-aging blend of ingredients, including hyaluronic acid, amino-peptides, and niacinamide (vitamin B3). They work together to majorly moisturize, plump skin, lift surface cells, and smooth the appearance of fine lines. You can see wrinkles softening from the first day you use it
Best Budget: RoC Retinol Correxion Deep Wrinkle Night Cream
Maximize your beauty rest with this anti-aging cream that fights wrinkles with retinol while you sleep. It has been clinically proven to diminish the appearance of fine lines and wrinkles in just 12 weeks. The formula features their exclusive combination of RoC Retinol and an essential mineral complex, which penetrates deep into the skin to smooth even deep-set lines.
Retinol, a derivative of vitamin A, is a popular anti-aging ingredient and—according to the experts at Mayo Clinic—can help reduce the appearance of fine lines and wrinkles. Since consistent retinol use can cause sun sensitivity, it's recommended for evening use only, another reason why this night cream is a great option, followed by sunscreen during daytime hours.
Best for Dull Skin: OLEHENRIKSEN Goodnight Glow Retin-ALT Sleeping Crème
Being that retinol is powerful, there are some people that simply cannot handle it, no matter how many products with ceramides or moisturizing ingredients they use. But now there are retinol alternatives, like bakuchiol which is derived from the Ayurvedic babchi herb, that are a bit less intense on the skin, especially first-timers. In the same way that retinol helps to boost skin cell turnover, bakuchiol can gently slough away the top layer of dead skin to reveal the shiny new skin cells that are buried underneath the dullness.
Paired with edelweiss stem cell, not only does Ole Henriksen's Retin-ALT cream fight signs of aging like lines and wrinkles, but it also nourishes skin so that you don't get any of the negative side effects that come along with the use of retinol. Best of all, it's gentle enough to use every night.
Best with SPF: Origins Plantscription SPF 25 Power Anti-Aging Cream
Your skin repairs itself while you sleep, and this cream can help take that up a notch. Wake up in the morning to dewy, glowing skin courtesy of this buttery cream that tackles dryness, fine lines and wrinkles, and a loss of elasticity. It contains vegan plant collagen to smooth and plump, alguronic acid to reduce the signs of aging, Mary thistle plant to hydrate, and ceramides to moisturize.
Best for Prevention: Caudalie Resveratrol Lift Face Lifting Soft Cream
Resveratrol essentially works as a defense system for your skin by fighting free radicals and preventing their formation, and this lightweight cream has no shortage of it. Caudalie's resveratrol comes from their family vineyard, Château Smith Haut Lafitte, in Bordeaux, France. It's sourced from their grapevine stalks and famed for its ability to restore visible firmness. The wrinkle cream also contains grapeseed oil to nourish, peptides to boost collagen, elastin to lift facial contours, and hyaluronic acid to moisturize. Its innovative delivery system features time release technology so that the active ingredients can work their way into the skin all day.
Best Organic: Eminence Organic Skin Care Bright Skin Moisturizer SPF 30
This plant-based formula hydrates and protects the skin during sun exposure, while using natural hydroquinone alternative, a complex formulated with African potato and tara tree extract, to brighten and fade discoloration and boost collagen production. It uses powerful antioxidants like bearberry extract, Swiss Alpine Plant Extracts, licorice root, and their signature BioComplex (a booster of antioxidants, Coenzyme Q10, and Alpha Lipoic Acid) to restore luminosity to your skin.
Best for Sensitive Skin: LilyAna Naturals Retinol Cream Moisturizer
Thanks to a potent combo of hyaluronic acid, vitamin E, green tea, shea butter, jojoba oil, and—of course—retinol, this cream can show wrinkles who's boss without drying out the skin. Cream Moisturizer.
Best Around the Eyes: Multi Correxion 5 in 1 Eye Cream
RoC excelled at tackling every eye-area issue, increasing firmness by 19% and hydration by 20%, reducing wrinkles by 10%, brightening dark circles, and depuffing — all with a price way below the average treatment! Testers said it also helped the look of crow's feet and under-eye fine lines. "I noticed within days that the issues around my eyes were diminished," one said.
(sources: byrdie.com, goodhousekeeping.com)